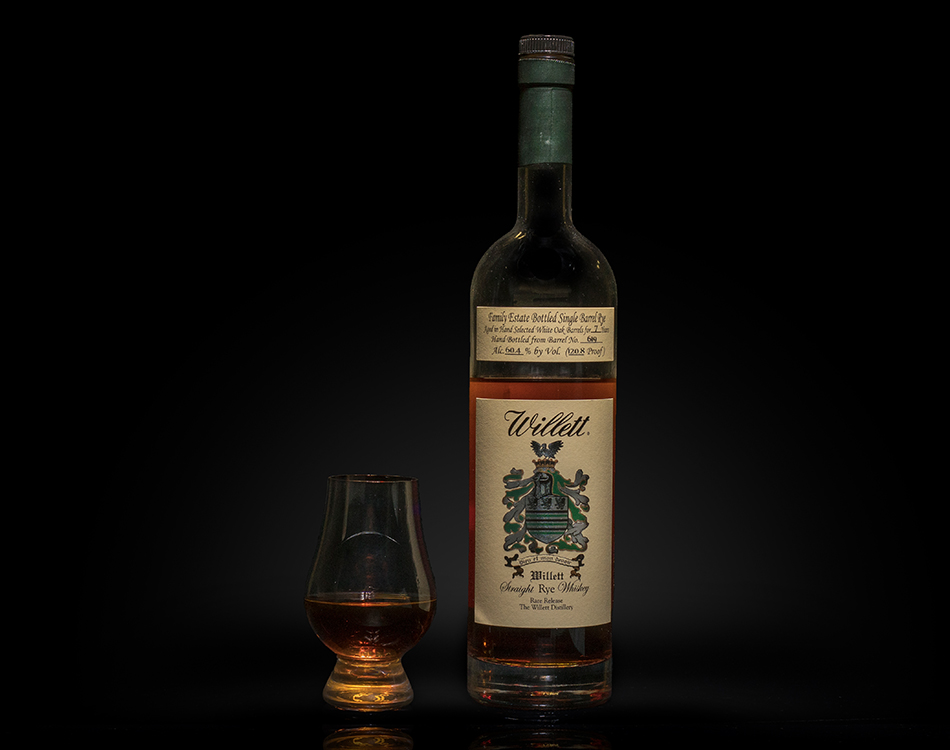 Willett Family Estate Single Barrel Rye 7 Years
The Willett Distilling Company was founded in 1936 and started distillation in 1937. However, the Willett family had been making whiskey for other distilleries stretching back to the 1870's. During the 1970's, the company had switched to producing ethanol in response to the fuel crisis, until fuel prices normalized, and the company ceased all distillation in the early 1980's. In 1984 Even Kulsveen, husband to Martha Harriet Willett, bought the company and renamed it to Kentucky Bourbon Distillers (KBD). KBD continued to bottle the bourbon from the ageing barrels that was part of the Willett Distillery purchase. Afterwards, KBD began purchasing its whiskey from other distilleries, restocking its barrel aging facilities, and operated solely as an independent bottling company. As of 2012, KBD has started its own distillation operation with three operating stills, and bottles their own Willett Pot Still Reserve.
This bottle was bottled in 2013 – 2014.
Distiller :
MGP
Bottler :
The Willett Distillery
ABV :
120.8
Age :
7 Years
Nose:

Herbal, citrus, banana, baking spice, black tea.

Palate:

Rye spice, herbal, citrus, burnt sugar, oak, cinnamon.

Finish:

Spicy, cherry wood, vanilla.