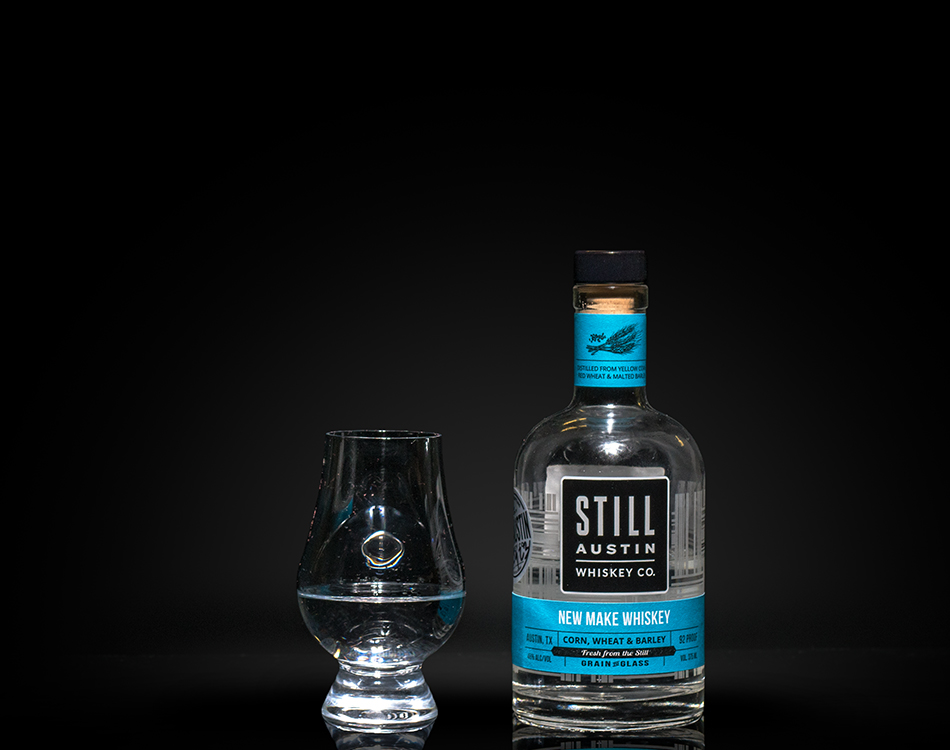 Still Austin Whiskey Co. New Make Whiskey
Founded in 2017, Still Austin Whiskey Co. is the first whiskey distillery in the Austin city limits since prohibition. Still Austin is owned by three local Austin families who have created a true "grain to glass" distillery, doing everything in-house. Everything starts with grains grown by Texas farmers, which are then milled, mashed, fermented, distilled, barreled and then bottled by Still Austin. Currently Still Austin collection of spirits include Texas Rye Gin, New Make Whiskey, and a host of flavored New Make Whiskey with other fruits, herbs, and chili peppers. Soon to be released is their very own Texas Bourbon Whiskey which has incorporated the Abruzzi, Brassetto, and Elbon ryes into their 70% Non-GMO white corn, 25% rye and 5% malted barley mash bill. At the helm of making sure all this whiskey is blended well within a Texas environment is Master Blender, Nancy "The Nose" Fraley, who is behind the success of the Jos A. Magnus & Co. distillery. Together, her and master distiller Michael Delevante, best known for his work in the rum world, work in concert to bring Still Austin to the top of the craft whiskey world.
Distiller :
Still Austin Whiskey Co.
Bottler :
Still Austin Whiskey Co.
ABV :
92
Age :
0 Years
Nose:

Sweet corn, fruity, floral, honey, hint of acetone.

Palate:

Warm, sweet corn, honey, citrus, herbal, alcohol.

Finish:

Quick, hot, citrus, dry corn bread.