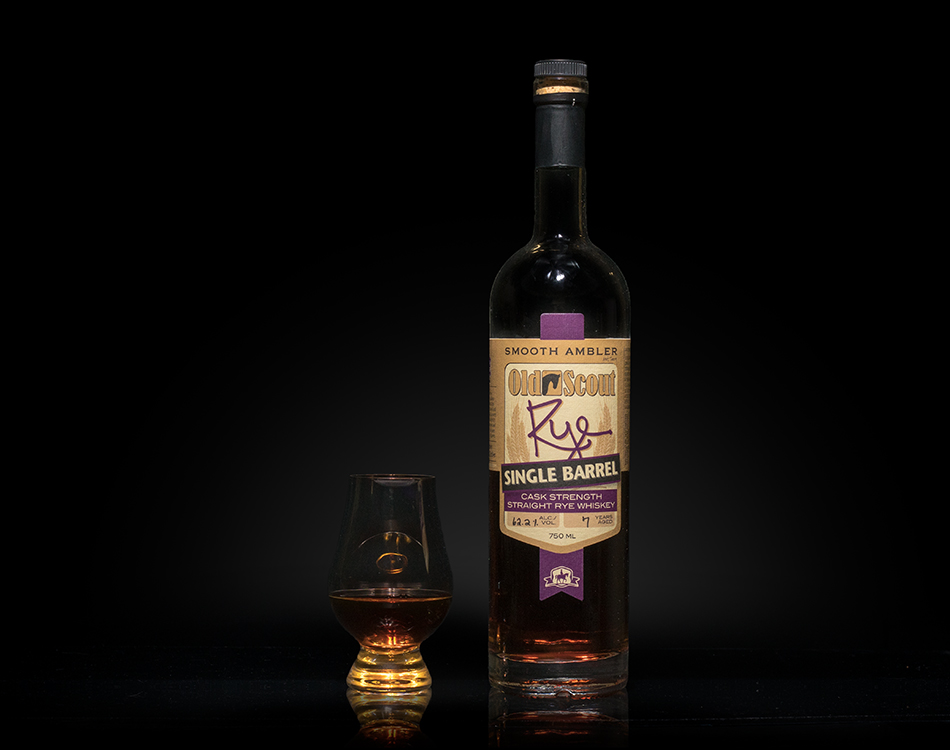 Smooth Ambler Old Scout Rye Single Barrel Cask Strength 7 Years
From the hills of Greenbrier County, West Virginia, John Little and TAG Galyean created Smooth Ambler Spirits in 2009. Smooth Ambler started like most craft distillers, by sourcing whiskey and bottling under their own brand, Old Scout. In 2010 they started distilling their own Vodka, Gin, and White Whiskey; a mostly wheat bourbon as well as The Yearling which is made up of corn, wheat and barley. The Old Scout line being made up of high-rye bourbon, low-rye bourbon, and straight ryes. In December of 2016, the world's second-largest sprits group, Pernod Ricard, bought a majority stake of Smooth Ambler Spirits marking the return of the French spirits maker to the US after selling off Wild Turkey to Campari in 2009. Today, the Old Scout brand has been discontinued minus gift shop releases; favoring their soon to be released wheated whiskey and currently available Old Scout American Whiskey as well as Smooth Ambler Contradiction.
This bottle is one of the cask strength single barrel offerings from Smooth Ambler.
Distiller :
MGP
Bottler :
Smooth Ambler Spirits
ABV :
124.42
Age :
7 Years
Nose:

Herbal, baking spices, molasses, citrus, vanilla.

Palate:

Rye and baking spice, vanilla, candied fruit, oak, hot.

Finish:

Long, spicy, clove, oak.