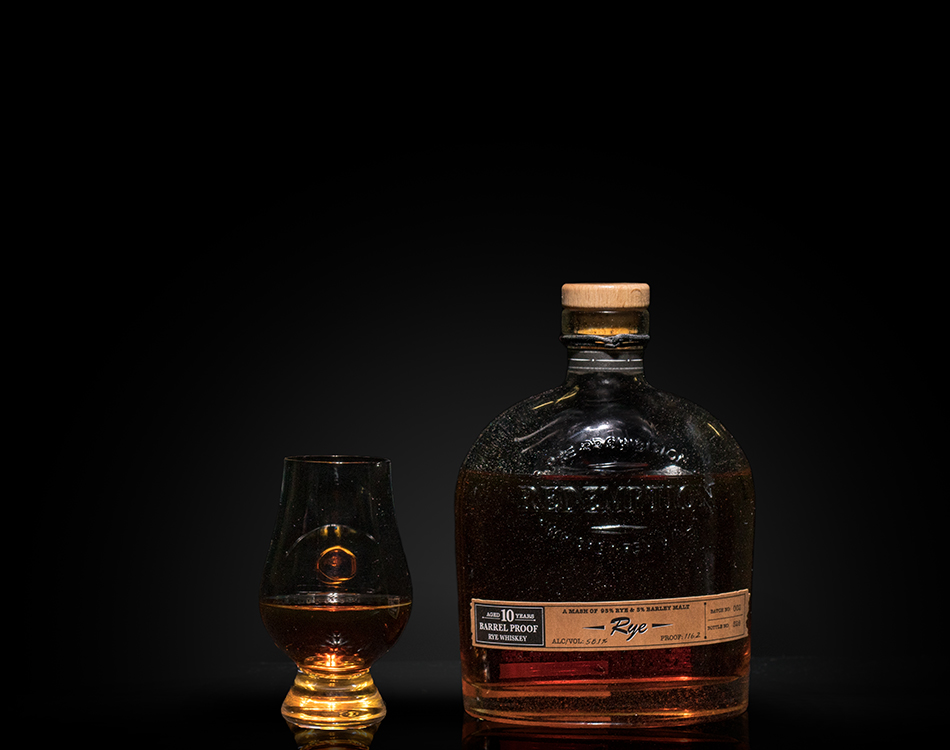 Redemption Rye 10 years Barrel Proof
In 2010, industry veterans Dave Schmier and Michael Kanbar launched their company, Bardstown Barrel Selections. Soon after, they discovered a cache of Rye barrels at MGP that they believed represented the best Rye Whiskey available, just as Rye was making a come-back to consumers. This serendipitously led to the creation of the Redemption Rye and future Redemption Whiskey brand.
On June 9, 2015, the Redemption Whiskey portfolio was purchased by Deutsch Family Wine & Spirits, whom also own Luksusowa Vodka and Spanish liqueur brand Licor 43. Shortly after the purchase in November of 2016, Redemption went under a brand refresh including new labels and new bottle design. Included on every bottle is the story about the pre-prohibition whiskey revival in America: "Rye Whiskey was once the preferred spirit in the United States. Prohibition changed that and Rye was nearly forgotten. Redemption is bringing back Rye, restoring it to its rightful place."
Distiller :
MGP
Bottler :
Redemption
ABV :
116.2
Age :
10 Years
Nose:

Rye spice, herbaceous, oak, dark fruits, raw chocolate.

Palate:

Full, cinnamon, white pepper, dark chocolate, dark fruits, oak.

Finish:

Long, light baking spices, caramel, candied citrus.