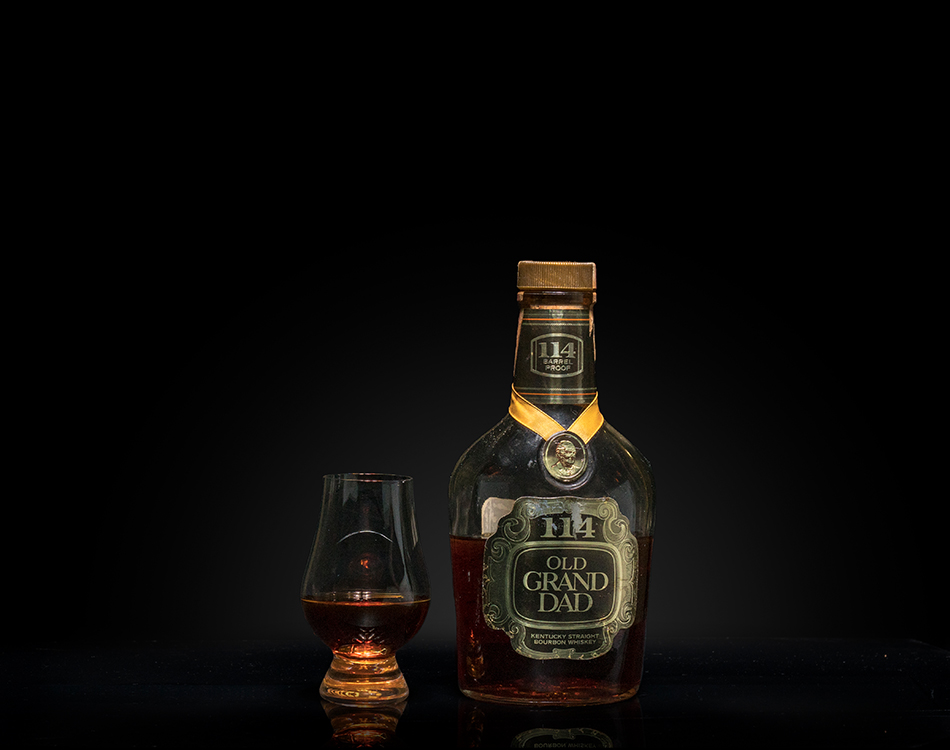 Old Grand Dad 114 : Lot 13
Old Grand Dad was introduced in 1882 by the son of Basil Hayden, Raymond B. Hayden, whose family first started commercial distillation in 1840. Shortly after introduction in 1885, the brand was sold to the Barber, Ferriell & Co. Distillery. A little over a decade later, Old Grand Dad was sold again to the Wathen Family. During Prohibition, the Wathens consolidated all of their distilling into one warehouse and eventually became the American Medicinal Spirits Company. In 1929, another super group of companies and distillers called the National Distillers Products Corporation bought the remaining shares of the American Medicinal Spirts Co, thus with it, Old Grand Dad. Three years after Prohibition in 1936, American Medicinal Spirits Company is dissolved and National Distillers takes over production at its K. Taylor Distillation site in 1940. 47 years later, Old Grand Dad was acquired by Jim Beam as part of the National Distilleries acquisition. Today, Beam is now Beam Suntory, as they were also acquired in 2014 by Suntory Holdings.
This bottle is from the National Distillers era at their Frankfort, KY site, bottled in 1986.
Distiller :
National Distillers
Bottler :
Old Grand Dad Distilling Co
ABV :
114
Age :
NAS
Nose:

Caramel, vanilla, nuts, drupes, leather, tobacco.

Palate:

Rye spice, butterscotch, cinnamon, leather, oak.

Finish:

Long, warm, leather, butterscotch, vanilla, oak .