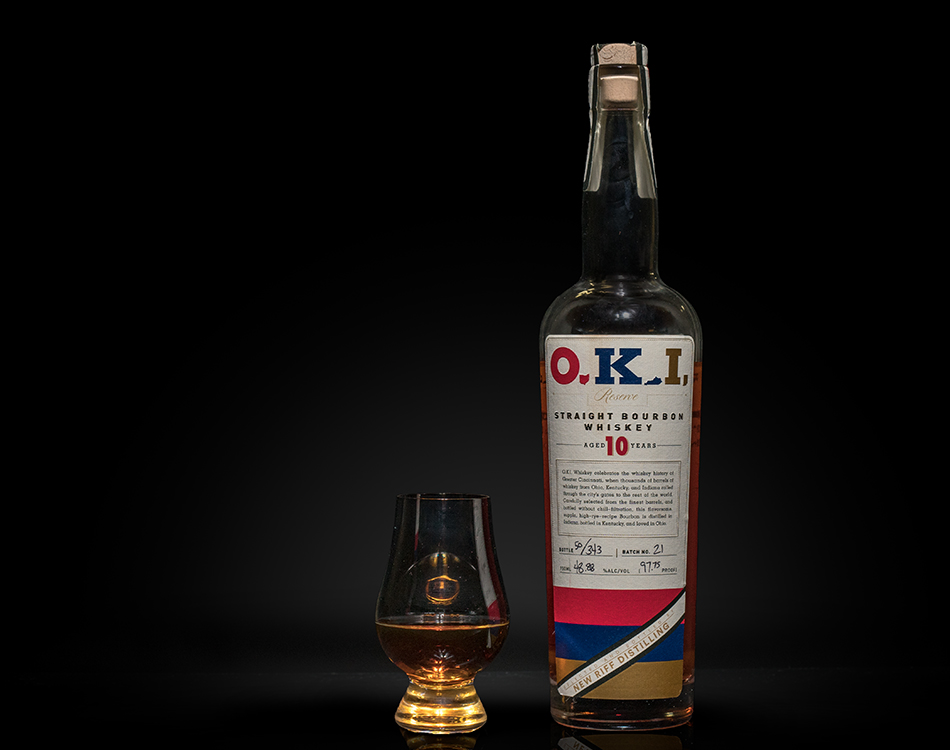 O.K.I 10 Years Old
In the Spring of 2014, New Riff Distillery opened their doors in Newport, Kentucky by the former owner of The Party Source, Ken Lewis. New Riff Distillery is owned and independently operated by one family looking to take a "new riff" on an old tradition.
O.K.I was created by New Riff, as an offering to sell while their new distillate had time to age. O.K.I or "distilled in Indiana, bottled in Kentucky, and enjoyed in Ohio" was sourced from MGP in Indiana as a single barrel selection of high-rye bourbons with a number of age statements, store picks, and barrel aged varieties. The O.K.I brand was discontinued in 2018 as New Riff phased out their sourced whiskey for their own in-house distilled whiskey.
Distiller :
MGP
Bottler :
New Riff Distilling
ABV :
97.76
Age :
10 Years
Nose:

Cinnamon, sawdust, vanilla, clove, drier spices.

Palate:

Thin, tobacco, vanilla, caramel, baking spices.

Finish:

Short, dry, cinnamon red hots, oak.