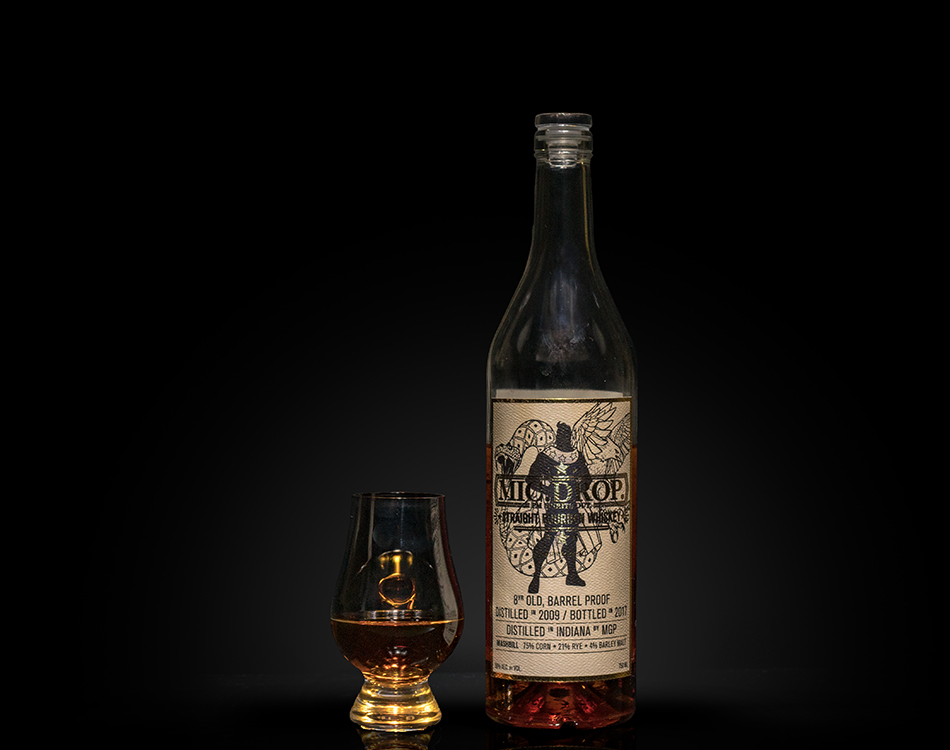 Mic. Drop. 8YR Old
Provider of Geeky Spirits, or PM Spirits, is the creation of and ran by spirit wizard – Nicolas Palazzi. Starting with an interest in Cognacs, he has taken PM Spirits down a geeky path to include Grappas, Eau-De-Vies, Liqueurs, Rums, Tequilas, Mezcals, Gins, Vodkas, Whiskies, Armagnacs and more. PM Spirits strives to curate the best artisanal spirits in small batches they would only drink themselves, to impress upon the quality of their selections.
Mic. Drop. is the result of trying endless samples of bourbon until one sample proved to be worthy of the PM Spirits label. The prized sample was from an 8 year, high-rye (75% corn, 21% rye, 4% barley), MGP bourbon that was part of a batch of 20 barrels. All 20 barrels were blended together to create a cask-strength, unfiltered, high-rye bourbon resulting in 3,358 bottles. For even more in-depth information, PM Spirits has written a fantastic piece on all things Mic.Drop
Distiller :
MGP
Bottler :
PM Spirits
ABV :
112
Age :
8 Years
Nose:

Cinnamon, oak, tobacco, hint of vanilla and stone fruits.

Palate:

Vanilla, rye spice, oak, cinnamon, brandy, tobacco.

Finish:

Dry, rye spice, sweet oak.