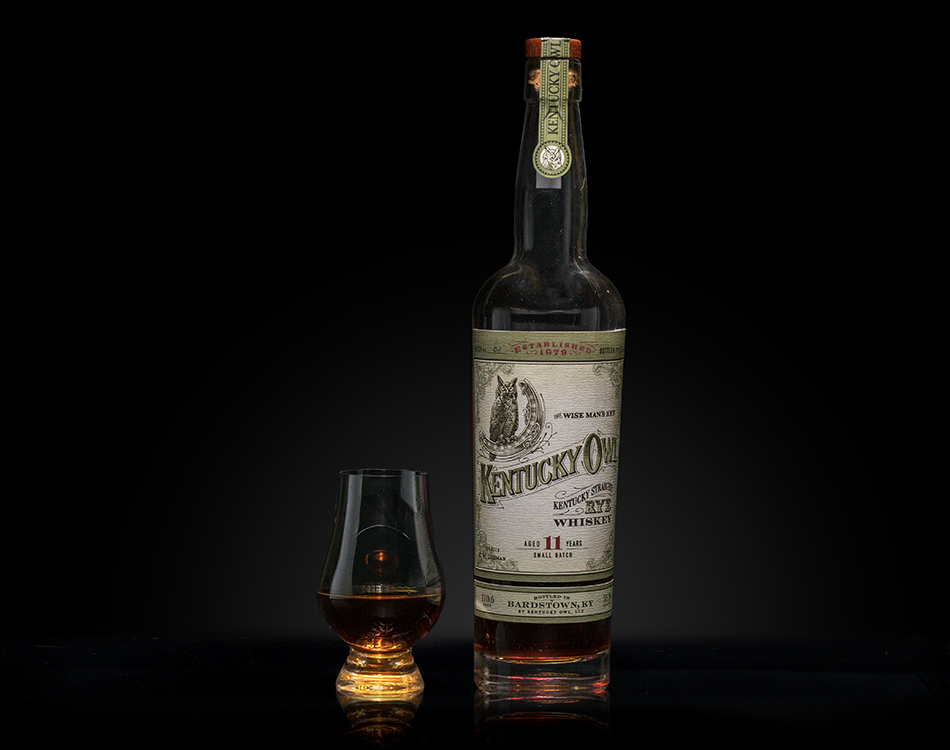 Kentucky Owl Rye 11 Years
Kentucky Owl Bourbon is one of those brands that has a "past" but has been resurrected to introduce its family's whiskey. In 2014, the brand was brought back as a Non-Distilling Producer (NDP), purchasing whiskey and releasing small batches in Kentucky. After becoming a hit, it was acquired by Stoli Group, and now it is considering its own distillery in Bardstown, KY. After the purchase, they brand now expanded its market past Kentucky, and included its first Kentucky Straight Rye, likely sourced from Barton Distillery.
Distiller :
Barton Distillery
Bottler :
Strong Spirits via Kentucky Owl Bourbon
ABV :
110.6
Age :
11 Years
Nose:

Floral, sweet vanilla, oak, fruit, spirits.

Palate:

Rye spice, black pepper, molasses, oak.

Finish:

Short, oak, floral spice.