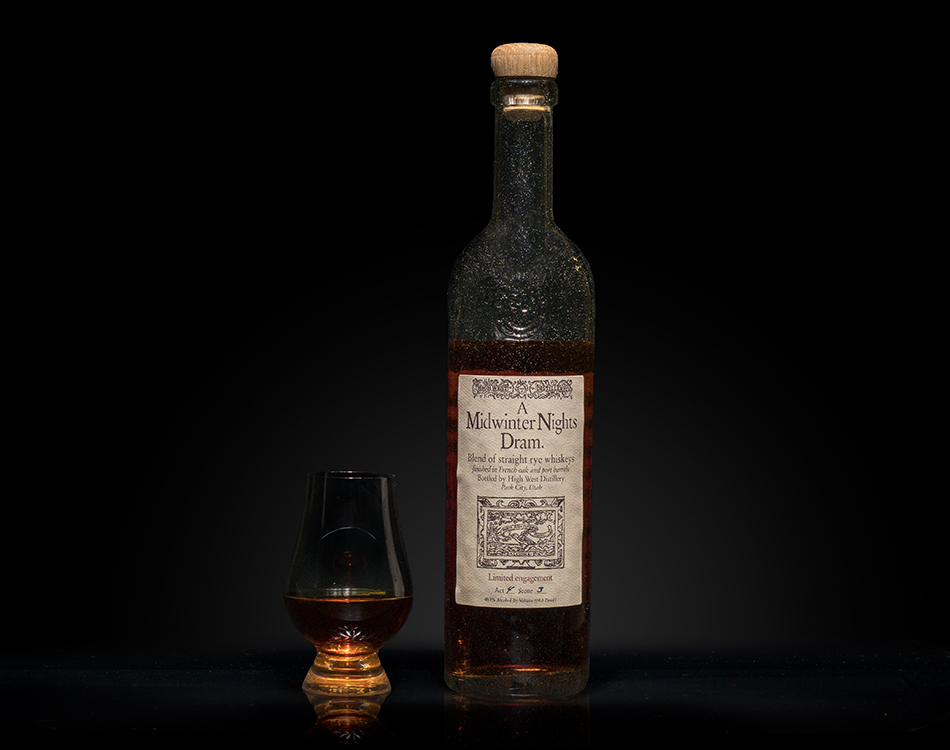 High West A Midwinter Nights Dram : Act 4 Scene 3
High West, once a small craft distillery, is now an international brand founded in Park City, Utah, and is known mostly for their barrel-finished ryes and whiskeys. Named after "A Midsummer Night's Dream" by William Shakespeare, A Midwinter Nights Dram is a marriage of their Rendezvous Rye, finished in both port and French oak barrels.
Distiller :
MGP and Barton Distillery
Bottler :
High West Distillery
ABV :
98.6
Age :
5 - 19 Years
Nose:

Madeira, raisins, oak, cinnamon, baking spices.

Palate:

Dark fruits, red wine, rye spice, oak.

Finish:

Short, oak, dark fruits, spice.