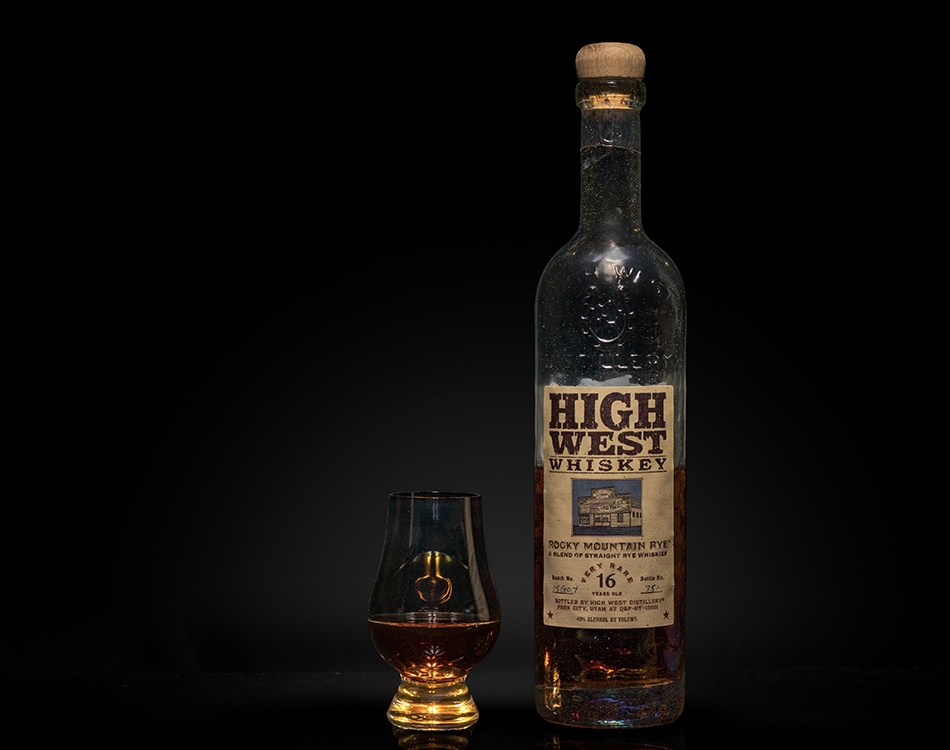 High West Rocky Mountain Rye Very Rare 16 Years
High West Distillery, once a small craft distillery founded by David Perkins, now an international-brand founded in Park City, Utah, known mostly for their barrel finished ryes and whiskeys. Today, Constellation Brands owns High West Distillery with plans to expand and add additional stills.
Rocky Mountain Rye was a gift shop only release for the grand opening of the Blue Sky Ranch distillery on September 7, 2015. This whiskey is a blend of Barton rye composed of an 80% rye mashbill, and a MGP rye with their standard 95% mashbill. Only an estimated 1,300 bottles were produced.
Distiller :
A blend of straight rye whiskies from MGP and Barton Distillery
Bottler :
High West Distillery
ABV :
92
Age :
16 Years
Nose:

Rye spice, wood, caramel, floral, citrus.

Palate:

Rye spice, caramel, oak, floral, honey.

Finish:

Long, oak, pepper, caramel.