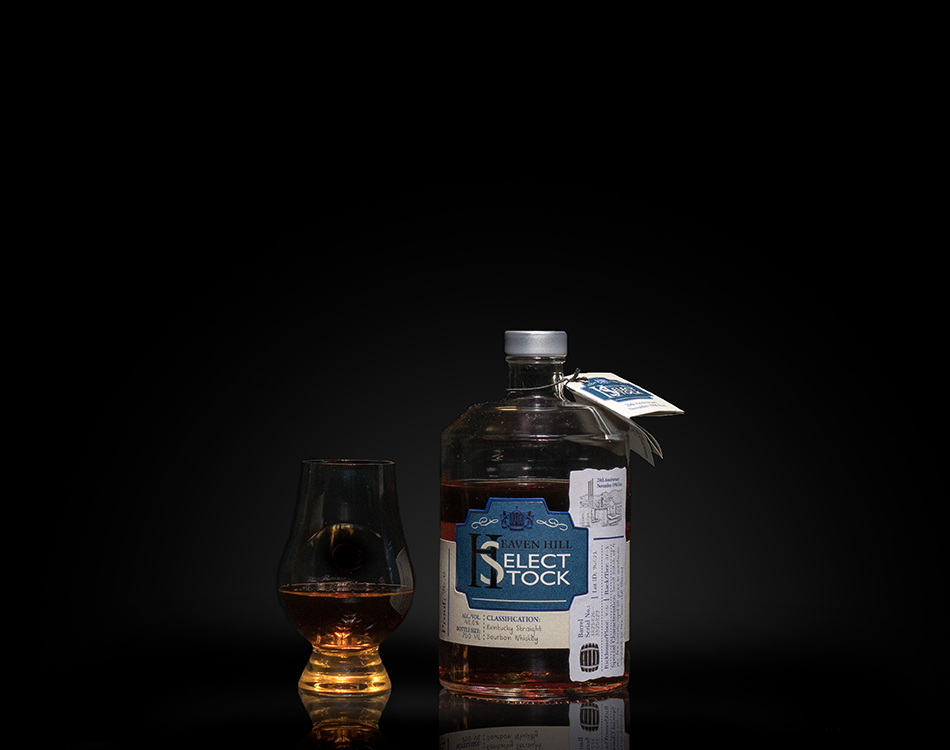 Heaven Hill Select Stock 20th Anniversary Fire Edition
In 1935, Old Heavenhill Springs was founded in Bardstown, Kentucky by a small local group of investors including distiller Joseph L. Beam and a member from the Shapria family. The Shapiras were Lithuanian Jewish immigrants who had several small stores around the state and were approached about the investment. Prohibition had just been repealed, not much whiskey was being produced and so the investors saw this as the opportune time to strike. However, there was no distillery, no brand, no inventory, or means of distribution. By the end of 1935, the group was able to barrel their first whiskey. Afterwards, the investors sold the rest of their shares to the Shapiras due to financial problems and the Shapiras became the sole owners while Joseph L. Beam remained as their Master Distiller. The distillery name was eventually changed to Heaven Hill Distilleries, Inc. On the night of November 7th, 1996, a fire started in one of the rickhouses, turning 90,000 barrels of bourbon into a river of fire that destroyed other buildings, including their production plant. In 1999, Heaven Hill purchased the Bernheim distillery in Louisville, KY, from Diageo, to aide in continuing their distilling production. The original Bardstown location still has rickhouses, bottling facilities and distribution facilities. Today, Heaven Hill is known as Heaven Hill Brands, still ran by the Shapira family, and is the largest family owned and operated spirits supplier in the U.S..
Distiller :
Heaven Hill Brands
Bottler :
Heaven Hill Brands
ABV :
96
Age :
20 Years
Nose:

Caramel, herbal, black tea, vanilla, oak.

Palate:

Rich, caramel, dark chocolate, rye spice, herbal, musty oak.

Finish:

Long, vanilla, cinnamon, oak.