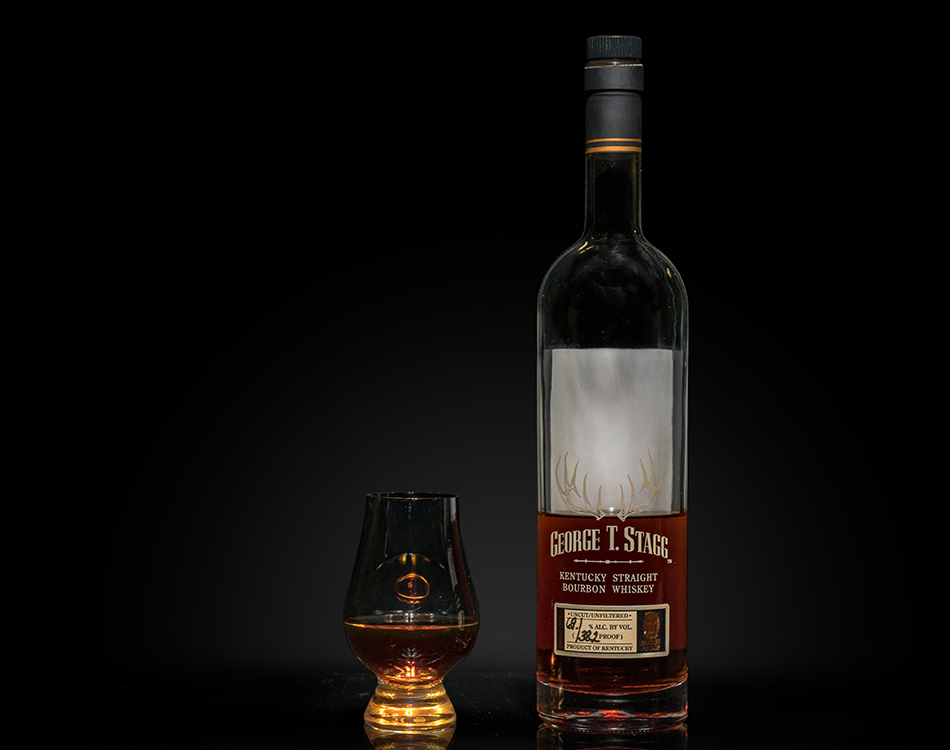 George T. Stagg 2015
George T. Stagg is a bourbon created by the Buffalo Trace Distillery as part of their yearly release of the "Antique Collection" series. The bourbon is named after the whiskey salesman George T. Stagg, who was working in St. Louis during the early 19th century where he met Edmund H. Taylor, Jr. The two combined forces and built one of the most prominent whiskey companies of the time, E. H. Taylor Company. Later on, in 1904, the entire complex of distilleries was named in Stagg's honor. Today, we know this distillery as Buffalo Trace, which officially changed its name in 1999.
The 2015 release of George T. Stagg was distilled in the Spring of 2000 and bottled in the Fall of 2015, exactly 15 years and 1 month. 128 barrels were hand selected for bottling with roughly 3950 bottles being available.
Distiller :
Buffalo Trace Distillery
Bottler :
Buffalo Trace Distillery
ABV :
138.2
Age :
15 Years
Nose:

Pipe tobacco, molasses, leather, vanilla, citrus, oak.

Palate:

Hot then sweet, vanilla, molasses, cinnamon, oak.

Finish:

Long, oily, hot, cinnamon, vanilla, oak.