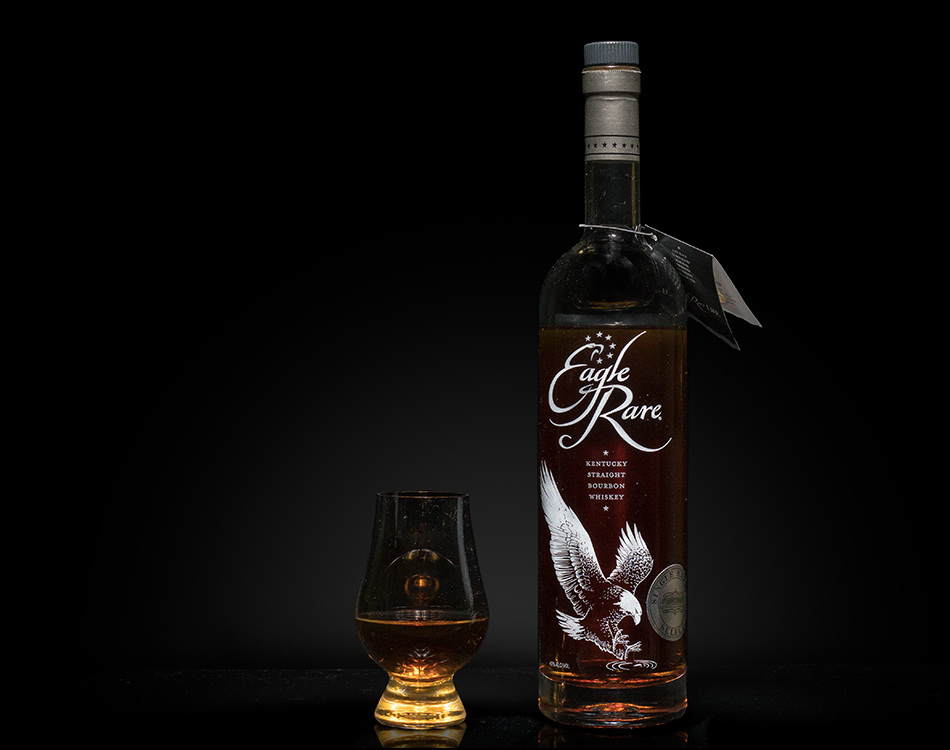 Eagle Rare 10 Year South Lamar Wine & Spirits Store Pick
Originally a Seagram's brand created in 1975 at the Old Prentice Distillery in Lawrenceburg, KY, it was created to be a direct competitor to the infamous Wild Turkey 101. The brand was later acquired by Sazerac in 1989, which eventually used the bourbon made from the Buffalo Trace distillery that was also acquired in 1992. Eagle Rare 101 was eventually discontinued in 2005; in its place a single barrel offering of Eagle Rare 10 Year was debuted, although at a lower proof. Recently in 2016, the 10-year age statement was moved to the rear label and the "Single Barrel" designation was removed all together.
This bottle was bottled from an 11-year-old private barrel chosen by South Lamar Wine & Spirits.
Distiller :
Bufflao Trace Distillery
Bottler :
Buffalo Trace Distillery
ABV :
90
Age :
11 Years
Nose:

Vanilla, caramel, honey, fruit, oak.

Palate:

Vanilla, nutty, caramel, pepper, oak.

Finish:

Warm, oak, spice, caramel.