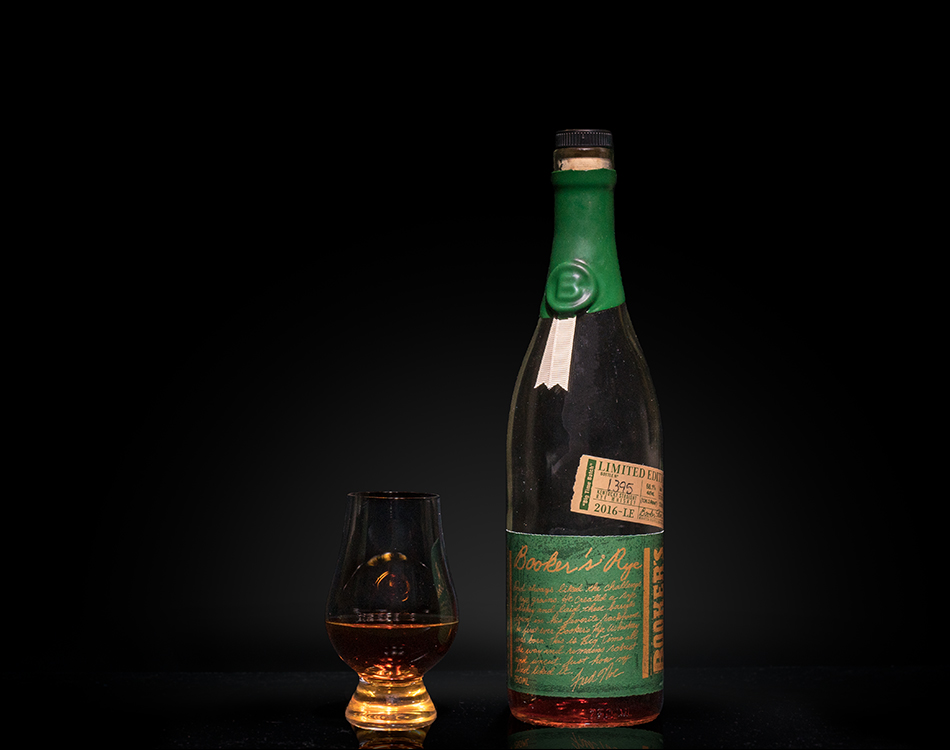 Booker's Rye 2016 Limited Edition "Big Time Batch"
Frederick Booker Noe II was the master distiller of Jim Beam and the sixth generation of the Beam family to make bourbon before passing away in 2004. Booker Noe was also the grandson of the distiller Jim Beam, and worked at Jim Beam distilleries in Boston, Ky., and nearby Clermont for almost half a century. Booker Noe joined Jim Beam as an assistant distiller in 1950. 15 years later, Booker was made Master Distiller of Jim Beam. In 1988, in an attempt to help revitalize the bourbon market which at the time was feeling pressure from spirits such as vodka; Booker Noe released his own small-batch premium bourbon, Booker's Bourbon and later, Knob Creek. Booker also claimed he coined the term "small-batch" when releasing his own premium bourbon. Suntory Beam still releases 4 to 6 batches of Booker's Bourbon today.
Booker's Rye is the first ever rye whiskey from Booker's Bourbon. In 2003, Booker's Rye was one of the last barrels laid by Booker Noe. Booker's son Fred, barreled Booker's Rye in May of 2016.
Distiller :
James B. Beam Distilling Co.
Bottler :
James B. Beam Distilling Co.
ABV :
136.2
Age :
13 Years
Nose:

Rye spice, clove, oak, tobacco, molasses.

Palate:

Baking spices, clove, brown sugar, oak.

Finish:

Long, black pepper, toffee, oak.