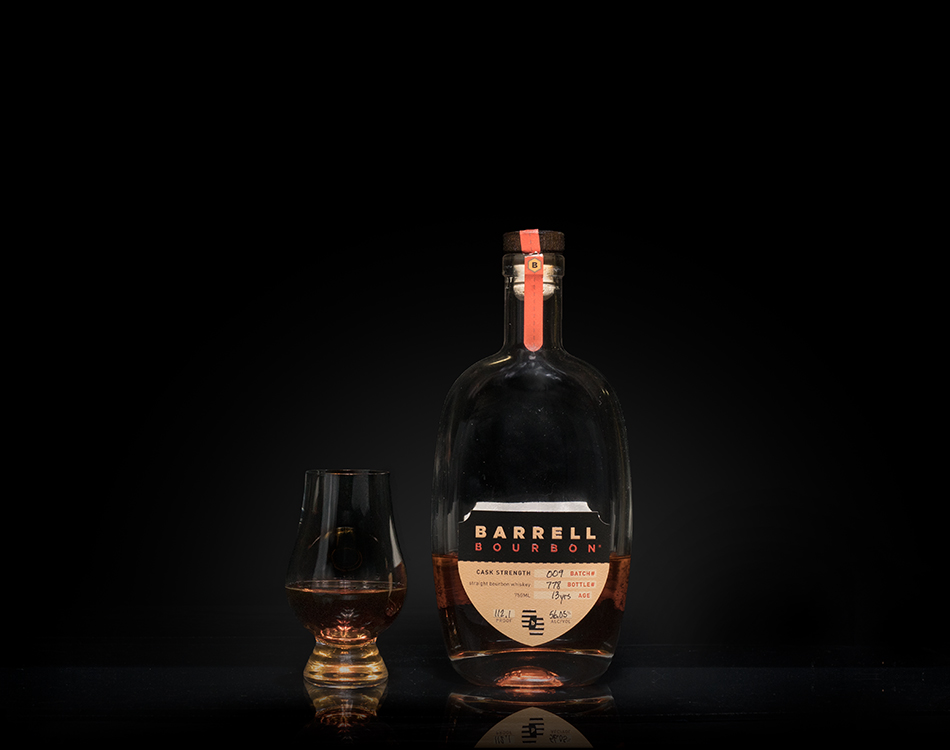 Barrell Bourbon Batch# 009
Barrell Craft Spirits was founded in January 2014 by Joe Beatrice, a blender and bottler of cask-strength American whiskies as well as Rum. Mr. Beatrice began his career with a background in advertising and marketing, with clients like Glenmore Distilleries and United Distillers. During a distillery tour one day, Mr. Beatrice had an idea for this next career move: blend and bottle cask strength spirits as an independent bottler, then come back as a distiller. He also wanted to make the whole process as transparent as possible, while upholding the company's mantra to provide a unique and different bourbon with every barrel proof batch. In 2017, the company introduced two new brand extensions, Barrell Rye and Barrell Rum. Today, Barrell Craft Spirits is continuing their work building their own distillery in Louisville, KY, that will eventually introduce their own whiskey to their brand.
Batch 009 was distilled in Tennessee, aged in American white oak barrels with a mash bill of 75% corn, 18% rye and 7% malted barley.
Distiller :
Non-disclosed
Bottler :
Barrell Craft Spirits
ABV :
112.1 cask strength
Age :
13 Years
Nose:

Vanilla, clove, oak, caramel, tobacco.

Palate:

Caramel, herbal, twizzlers, cinnamon, mineral.

Finish:

Long, oily, spicy, vanilla, oak.